Life Beyond Diagnosis is a collaborative project between myself and the Merseyside based SURF (Service User Reference Forum) Dementia network group. In 2016, a number of the group worked closely with myself to co-author a series of photo stories, which break the stigma associated with dementia and reflect their lives as individuals, not as a condition. Whilst most people recognise that dementia is associated with changes in memory, less people are aware that it can have a significant effect on other areas of functioning too.This series of images aims to highlight some of these difficulties. Some of these images may look strange to you and it may take you some time to work out what you are looking at – this is the day to day reality for many people living with dementia.
The project was supported and in partnership with Open Eye Gallery and Mersey Care NHSFoundation Trust
Gina's Story
"My name is Gina, short for Reggina and I am 63 years old. I discovered heavy metal after going to a nightclub with a friend and became a huge fan of heavy metal, particularly Metallica. I first started getting interested in music when I was 11 years of age when the Beatles were popular. I was a member of a church youth club and there were a few older people at the club who used to bring along records and that's when I first heard the Beatles. And I fell in love and I absolutely adore the Beatles,especially John Lennon. And still do, that's something that hasn't changed. I still admire him now and all the principles that he had. I try in my own way to maintain those principles and especially in the aspect of peace. John Lennon is the main reason I went on to become a member of the Campaign for Nuclear Disarmament, became the chair of Liverpool CND group and branched out into lots of ethical pastimes that I have."
Finding our way through the world is something we all do every day but living with dementia can pose challenges for this. Places change and they may not look the way we expect them to look, this can lead to confusion and getting lost. Add to this perceptual difficulties such as steps looking like slopes and shadows looking like holes and the person can end up feeling very alone and frightened in the world. Gina recalls times when she has felt distant and detached from other people even when there are lots of people around.
A common difficulty reported in dementia is the feeling that words are just out of your reach – you know what you want to say but you just can't find the right word. Here Gina is stretching and jumping to capture the words as they fly around her.
"Not being able to find the words is very frustrating. It's disconcerting because you know what you want to say but you can't think of how to say it.
You start to think of the first letter and try to speak it out in your head. The worst thing anybody can do is say it for you and they do fire words at you to see if one of them fits. (laughter)
Because if they say it for you, then you've lost it. You probably won't even try to use it again because it can be embarrassing. I can imagine some people becoming more introverted. And once you stop using your vocabulary, you will lose it. If you don't keep doing things, you'll stop being able to do them."
Money can also pose difficulties for people living with dementia. Both recognising coins and working out how much money is needed can be complicated. This can feel overwhelming for people at times as demonstrated here.
"Coins don't look like the coins I'm used to, I can't recognise what they are. I have tried looking very closely at them but it's almost like a blur. I do use my card but if I get coins in change I take them all home and put them in a drawer because they're useless to me."
"Then I realised there was life after diagnosis. Who knew? (laughter) I didn't. I didn't know there was life after diagnosis. I just thought it would be pretty dull and a lot of sitting around maybe watching television. I was very surprised to find that I was still needed, which is a great feeling isn't it?"
Roy's Story
"My name is Roy, I am 66 years of age and a retired nurse for 40 plus years. Many years ago I met John Lennon as I am in that era where I used to go and see them as the Quarrymen in the Cavern and also the Iron Door, where Cilla Black used to work. I met John Lennon to speak to and in my opinion, he was far advanced in his time - he was a very, very clever man. Very articulate but at the same time, mad as a hatter."
For some people dementia can have an impact on perception, how we see and make sense of the world. Roy experienced difficulties with the police once when he became confused and disorientated when out for a walk. He described how frightening it was, although he acknowledged how supportive the police were once they understood that he had dementia.
"It was terrifying. It was like being switched off, nothing seemed to mean anything in that period of time."
"I can't remember as I was highly confused and in a highly emotive state at the time. I was virtually falling off my feet, I was in a lot of physical pain. When I showed them my Alzheimers card it made a big difference."
We may think that looking at an object and knowing what it is used for comes naturally but in reality it involves a complex series of steps. First we must be able to see the object against its background (and if colours are too similar sometimes we can't), then we must know what the object is, we must also know what the object is for. If any one of these steps go wrong it can lead to difficulties. Here Roy is recounting a time when he was unable to work out how to eat his soup so in desperation, and the absence of a more appropriate plan, he poured it onto the floor.
"When the starter was presented in front of me and I didn't know what to pick up. You could feel eyes on you. I can only think I was psychologically trying to remove the problem.
Perhaps.
That's an example of coping with dementia. It's frustrating because you're trying to live a normal life and it isn't normal anymore.
It's problematic."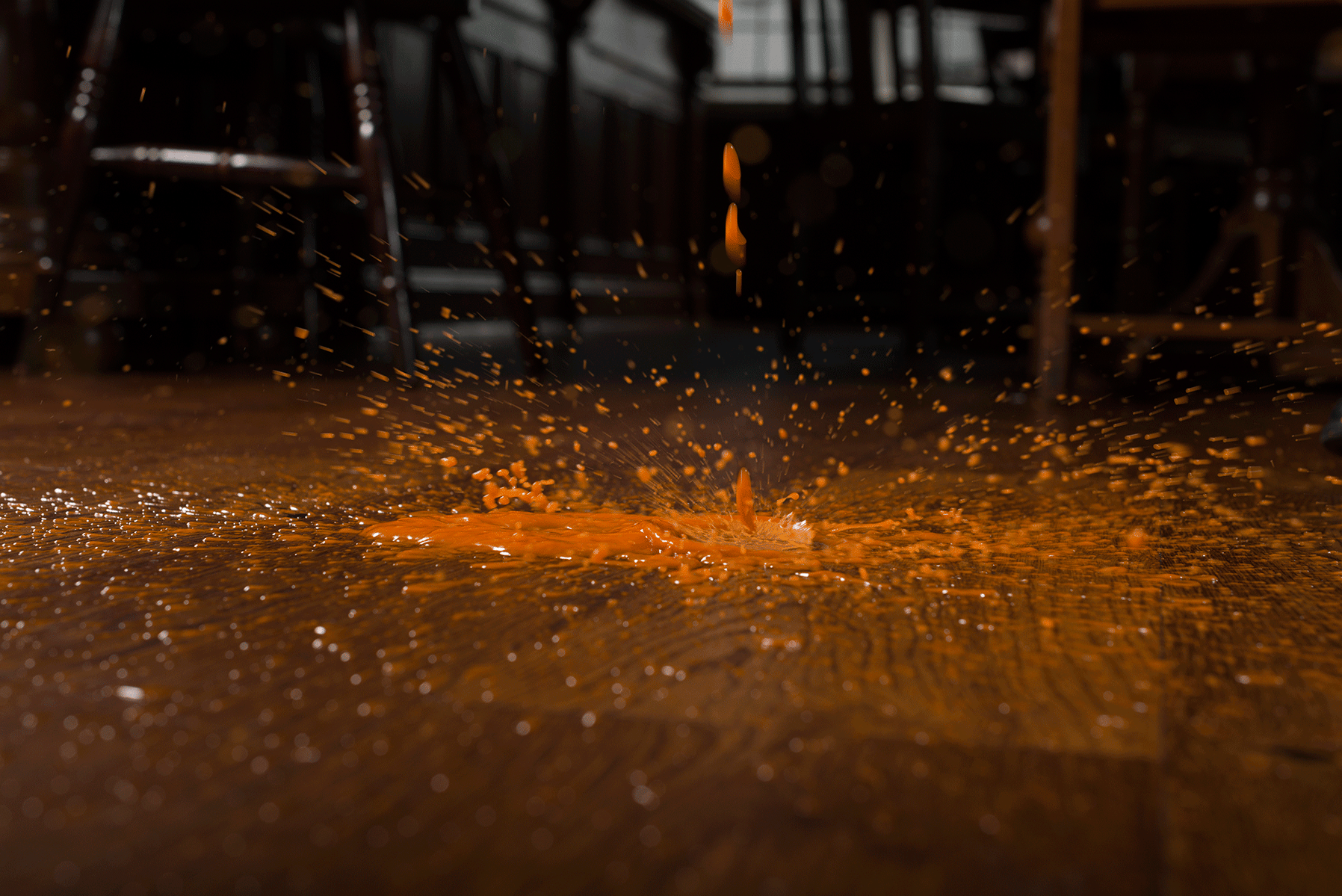 "When I got into the main shopping area it seems like everything is coming at you left, right and centre. This is where you become disorientated and totally confused. Why am I there? How have I got here? Where am I going? And so on and so on."
"And the constant changes of colour and abstract shapes. It drains you and then I think "Christ what's going to happen now." It's like being in a parallel world but I'm not running along with it. I'm going along parallel with it."
"Sometimes I see a shadow and it's as if someone is drawing a curtain past me of colour.
'Am I going insane? Am I becoming mentally ill? Is it only me?' Of course it isn't and it's not a mental illness. It's dementia."
"I tried yoga but all that sitting on the floor crosslegged with josssticks isn't me. (laughter)
It's either that or you become a hermit. No thank you, I don't care how many times I end up in A&E. I don't care. You've got to keep trying to beat the disease.
It helps me to thinking of my past and what's wrong with me and it's a system called mindfulness. You can sit there and just empty your mind and just concentrate on the view."
Tommy's Story
"My name is Tommy Dunne, I've just turned 63 years of age and I've spent most of my life in the transport industry. I was born in Malahide, just outside Dublin in 1952. We moved to England in 1957, my dad came over here to work. We used to live near Edge Hill station and as a child I used to watch all these steam engines so I developed a love for trains and I always wanted to be a train driver."
"A lot of people think that dementia happens to everyone when they get old but it doesn't. It's not a natural part of aging, losing your memory a bit is. We'll all lose a bit of our memory but that doesn't mean you'll get dementia. You're given a diagnosis of dementia in one hand and a superpower in the other hand. So you put the diagnosis in your pocket and you've got this superpower. So when you go into a room and it's full of people and someone introduces you, they go 'this is Tommy he's got dementia' and then your superpower kicks in, because you become invisible. They start talking about you, over you, around you but they never speak to you. "
"People don't know how to talk to people with dementia because they've always been told people with dementia can't talk, they can't understand you. I did a talk to third year medical students the other day and in the three years they'd never had anything about dementia. When I spoke to them they said that they never realised it was about perception and spatial awareness. They just thought it was about memory. So if third years medical students don't know about, what chance does the ordinary member of the public. It's only about going out and educating you."
"The biggest thing that you fear is that you're not able to contribute to society again. I think everyone needs to feel as if they can contribute to society in a meaningful way, not just be a burden on it. And when I do talks about dementia, I feel as if I'm helping my peers. If I help my peers, I help their carers, if I help the carers it takes the stress off them. If it takes the stress off them, it takes it away from the NHS having to treat those people with dementia. We have got to go out and give messages of hope and the only way we can do that is by talking positively about having dementia. "
"Some days I feel as if I'm covered in cobwebs, which is a horrible thing. So if you see me wiping my face that's what it is. The thing I hate most is the cobwebs on me and sometimes you wonder if you are dead because when people talk about you in the past tense when you're in the room. You wonder if you're back from the dead listening in when you're wiping the cobwebs off you. "
Dementia can affect our visuospatial skills such as our depth perception. Tommy is demonstrating that patterned floors can be very disconcerting to those living with dementia and a checked floor such as the one shown here can look like steps to a person making it hard for them to navigate their way across it.
"It's as if you're in a hall of mirrors and nothing seems real. I always think the people with dementia live in the mirror because if you put your left arm up, the person in the mirror puts their right arm up. You think it's the same but it's not. So everything we see is completely different.
It's just like being in a foreign country.You don't understand the language people are saying, you know people are talking to you but it's just not making any sense."
"It's like when you'd see a shadow in your bedroom when you were young, you can see faces and things like that because your brain tries to make sense of what the shadows are. It makes up and conjures up a picture, that's what's happening with us. Because we're only getting half the messages that we want coming in, our brain tries to put the extra picture back in to make it up."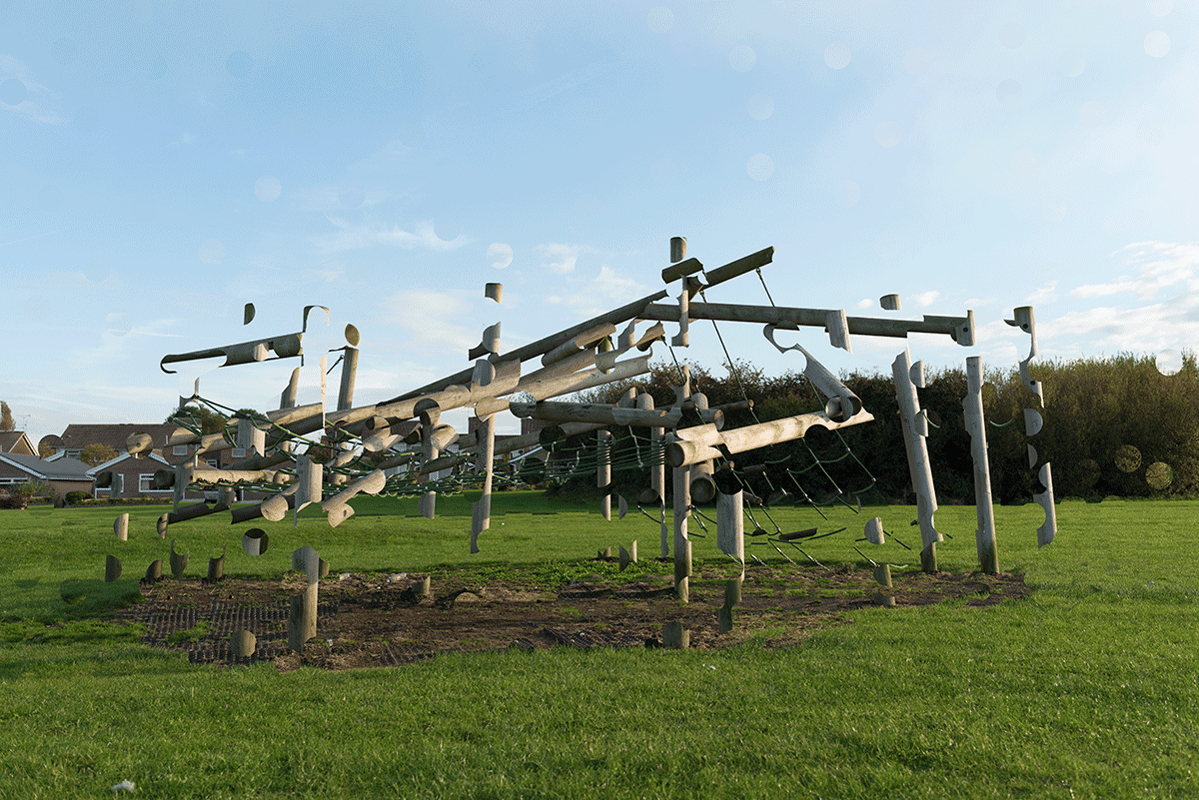 "Golf is a good form of exercise and it gets you out of the house. And if you sit in the house, you brood and dementia likes you to be alone so it can work on you. It niggles away at different parts."
"You're losing memories all the time but if you're not making new ones, it'll just eat into what you've already got stored. So if you don't bring along new stuff today, it'll start chipping into yesterday's memories and the day before. Until it gets to the point where people can't talk."
Paul's Story
"My name is Paul Hitchmough, I'm 64 years of age. I live in Liverpool, an area called Speke. I've lived here all my life in the same house. Apart from a few times when I was very young and I went to work in Spain as a DJ."
Confusion and misunderstandings can lead to people with dementia behaving in ways that other people might find unusual and difficult to understand. Paul recounts posting a large sum of money into a post box rather than putting it in the bank.
"I actually went to pay the insurance bill one day, I had letters in my left hand and about £4, 000 in my right hand and I posted the £4, 000 in the post box. All hell broke loose when I went back to the office."
Receiving a diagnosis of dementia can be an extremely upsetting and frightening time. Paul describes a sense of denial and the need to ignore what was happening to him.
"So at that point I went into denial a little bit. The first two weeks I was just in the pub, drunk day and night.
Like a lot of people with Alzheimers, you think "No, not me, the doctor's wrong" and I actually told the consultant that he was wrong and he told me that he hadn't been wrong in 24 years."
"When the black days come it gets hard for a couple of hours and you get a little bit frightened of what's going on when you enter this other world. But sooner or later you come out of it and you pick yourself up and brush yourself down and start again. And don't ever give in, that's the key to it all. Don't ever give in.
It's like watching a cartoon, it's like your life is in another dimension. You're not in this world, you're of it but you're not in it. Just for a split second or a couple of minutes at a time."
Paul also wanted the images to capture the ways he copes with the challenges of dementia. He described the importance of nature and of having space to express himself.
"I don't go to a gym but I am always out there even if it's foggy or snowing in winter. I'll be punching the bag or I'll be doing sit ups and I'll push my body just a little bit more than normal cos I'm 64 now, coming up to 65 so I know when my body is telling me when I've trained a little bit too much.
It's a change of lifestyle. You've got to change your lifestyle. You've got to believe that it is working and it gives you hope and pushes you forward."
"I always walk up to Speke Hall and I go by the lake. It's like a little mantra I have as I always stop and I always have a little shout. I make sure no one is looking at me first and then I say 'Go on then, throw me in' then I start shouting at the top of my head and I reply 'You can't, can you? Cos I've won, haven't I?' and I feel great after I've done that. That's my day, I'm OK. It's just a little thing that I do and it makes me feel so good.
I have my own battle. And I win every day."
"I wanted to do something to fundraise so I recorded some of my songs and we raised £2, 000 for the Alzheimers Society. And when I had more time I spent a lot of my time doing music. I was doing music, music, music every day and I still do that. Creatively I think I have gone forward and been more prolific. I wrote a beautiful song yesterday called 'Stumble and fall' and it turned out fantastic but this morning I couldn't remember if it was slow or quick and it can be really frustrating."